Pet grooming may be a relatively new industry, but it's growing fast and here to stay. "Pets aren't going anywhere," says Wag N' Wash Franchise Owner Caitlin Greene, "It's a very durable industry to be in."
Dog grooming franchises offer customers an easy way to save time and pamper their pets. They also offer Franchise Owners a way to combine their love of pets with a promising business opportunity.
If you're thinking about opening your own dog grooming franchise, you've picked a great industry. However, there are a few things you'll need to know to ensure you pick the right pet franchise to invest in.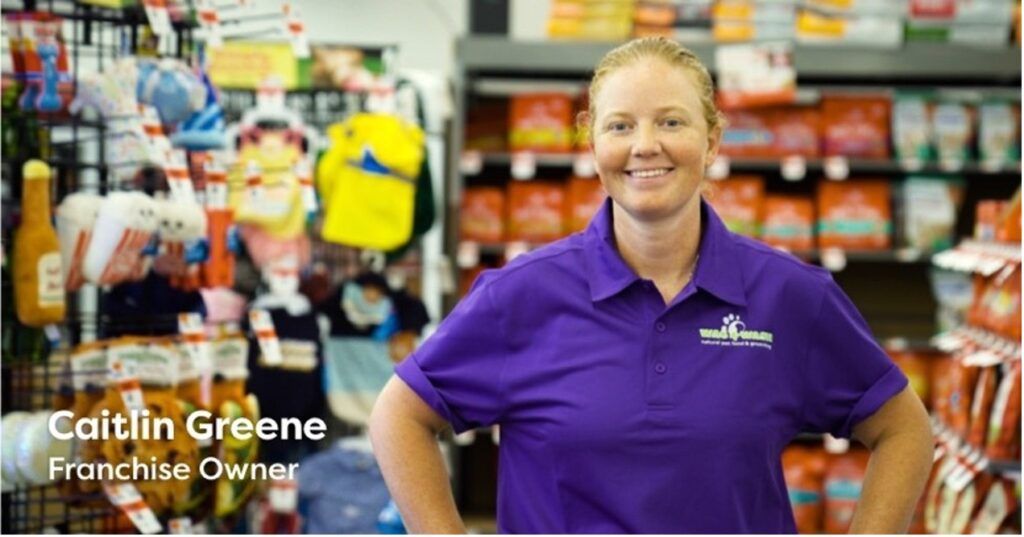 What Should You Look for in a Dog Wash Franchise?
Before you select a pet franchise, consider these five factors.
Franchise and royalty fees. A franchise fee is the flat rate you pay upfront for the right to open a franchise. Royalty fees are a percentage of your profits paid to the franchisor on a regular basis. In return, you'll receive their business model, training, support and more. Naturally, lower franchise and royalty fees mean more profit for you. So, when considering a dog grooming franchise, be sure to compare the fees with potential profit and the extent of support you'll receive from the franchisor. Wag N' Wash, for example, offers a $49,900 franchise fee and a 4% royalty fee — one of the lowest in the industry.
AUV (Average unit volume). This number indicates the average annual sales across a franchise's locations. While this does not reflect direct profit, it does help predict how profitable your franchise could be. Simply put—the higher the AUV, the better. Wag N' Wash offers a $1.4M AUV* — one of the highest in the industry. This, combined with the low franchise and royalty and fees, makes Wag N' Wash a top contender among dog grooming franchises.
Financial requirements. Every franchisor has requirements for potential Franchise Owners — including net worth and liquid assets. These requirements help the franchisor know that you are well suited to launch a franchise — similar to how a bank determines whether or not to give you a loan. While some franchisors can require well over $1M, dog grooming franchises offer a simplified business model with less equipment and fewer employees compared to, for example, a dog daycare. As a result, not as much capital is required to get started. At Wag N' Wash, someone with $500K net worth and $200K in liquid assets is welcome to apply for a franchise.
Available territories. A franchise territory outlines a specific area you can open a new franchise in. Current and available territories are usually shown on a franchisor's website. A balance of current locations and available territories is typically a good sign that a franchise has a successful business model with room to grow. While some franchises are limited to certain states or are already sold out, Wag N' Wash is looking to grow across the country — allowing you to claim prime territories before they sell out.
Infrastructure. Running one business successfully is entirely different than helping other business owners develop a franchise. When considering a dog grooming franchise, ensure that they have the right framework to provide you the support needed to successfully launch your business. Because Wag N' Wash was purchased by Pet Supplies Plus — another top pet franchise — you can benefit from the same processes, buying power and supply chain efficiencies of a much larger company — with the growth potential of an up-and-coming pet franchise.
Open a Top-Dog Pet Franchise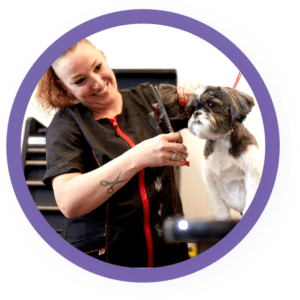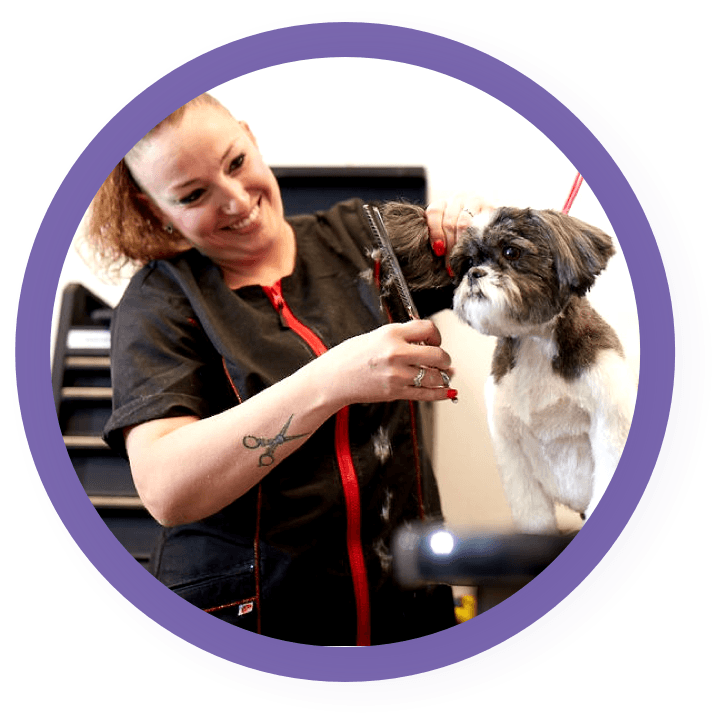 Opening a dog grooming franchise is a great way to launch a meaningful career. Not only is this industry growing but it's clearly here to stay. As long as people have pets, they'll need pet grooming. Plus, you'll get to work with dogs. What's better than that? When looking for the right dog wash franchise, be sure to consider:
How do the franchise and royalty fees compare to the AUV?
Do I meet the financial requirements?
Are there available territories in my area?
What level of support and infrastructure will I receive?
If you're interested in learning more about Wag N' Wash as a potential dog grooming franchise partner, simply fill out the form below and someone will be in touch.
*This information can be found in Item 19 of the 2022 Franchise Disclosure Document issued by WNW Franchising, LLC. The data reflects the calendar year beginning January 1, 2021, and ending December 31, 2021, and shows the data for 14 Reporting Financial Stores which were open and operating for 12 months as of December 31,2021. There is no assurance you will do as well. If you rely upon our figures, you must accept the risk of not doing as well. This is not an offer to sell you a franchise. Franchises are offered by prospectus only.